I love all of the comic creators whose work is displayed here at Barnacle Press, but of course I've got my particular favorites. High on my list is F.M. Howarth, a fantastic artist whose work straddles the invention of the newspaper comic strip, having first created captioned comic vignettes for Puck, Judge, and Life in the waning years of the 19th century. To my eye Howarth's work looks like terrific, boldly lined animation cels, or like Colorform pieces that you could peel right off of the page. His work is painstakingly exact and stylized, and always unmistakable for anyone else in the history of comics.
I've got two features to share today. The first is Ain't Men the Wretches? This is a domestic comedy concerning Mr. and Mrs. Snooks, and the constant attempts of the mister to pull one over on his wife. The kicker? He succeeds! Read as Snooks gets out of trouble again and again, using his wits to avoid terrible fates such as divorce and attending church.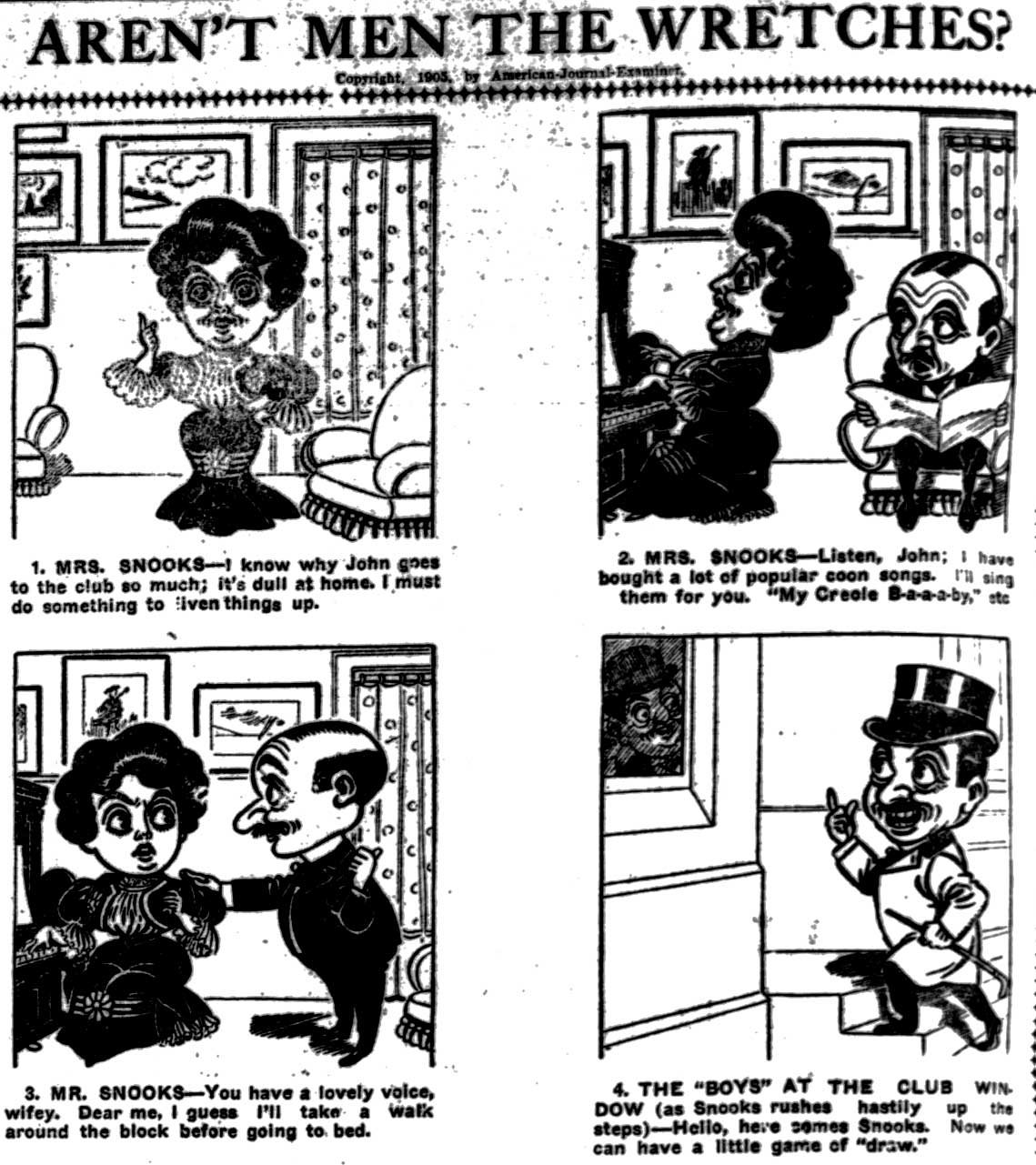 Next we have a few examples of E.Z. Mark. The title says it all, really, as Mr. Mark gets inveigled by one scheme after another.