Today's addition to the comic supplement is an old-fashioned feature, even considering the vintage of its neighboring material here on Barnacle Press.
There was a short window, early in the infancy of the comics medium, where narrated strips, essentially a series of illustrated captions, were commonplace. But it didn't take long for the "word balloon" to take its ascendant position, a place it's retained ever since. Still and all, there were holdouts through the years–most notably Prince Valiant, a strip which retains the anachronistic format until today.
George H. Blair's Percy and the Hoobley Family is another strip which utilized the format past its popular expiration date, and it uses the format to wonderful effect. While the illustrations show a ragtag bunch of kids and their dog (the titular Percy) as they wreak havoc upon one another, the captions are steeped in a genteel formality which produces a a pleasant comic juxtaposition.
While most of the Hoobley strips revolve around pedestrian domestic situtaions, the example below takes things in a fantastic Little Nemo-esque direction. You'd be well-served to start there and then check out the rest of the strips in the archive, as they're all new to the site.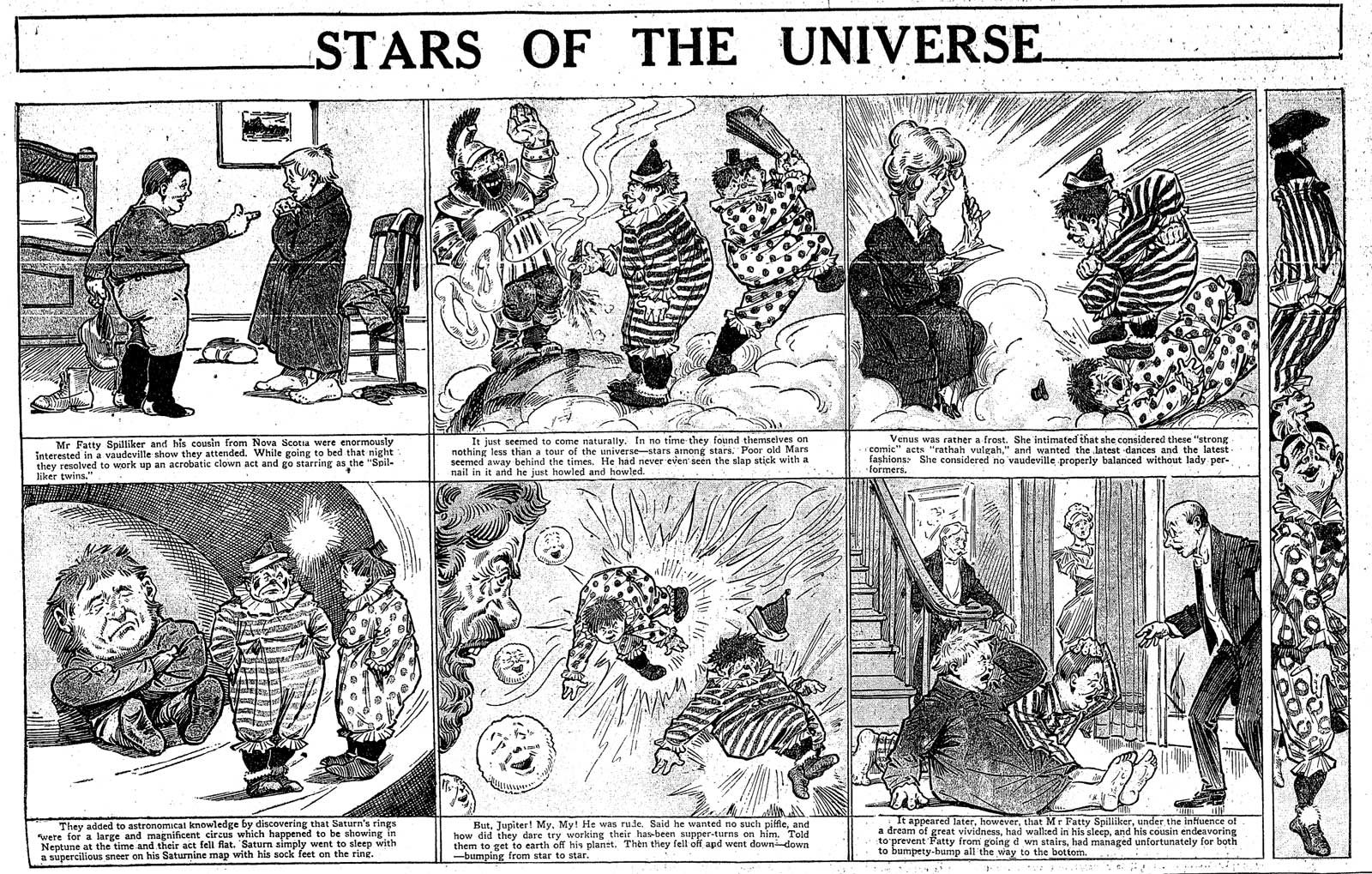 A special thank-you to Allan Holtz is due, for his assistance in identifying the name and creator of this strip. I confess that I would never have pulled "GHB" from the artist's hieroglyphic!